Meet the team of best hair salon in Cholsey Wallingford
Valerie Artene
With her years of expertise and experience Valerie, the proud owner of Clippers, has made the hair salon what it is today. There is nothing Valerie does not know about hair! She is a perfectionist who is dedicated to her profession and to making her customers happy! Already well-known in the local area Valerie has continually built up the outstanding reputation of Clippers. She has achieved this by ensuring that every customer that enters the salon leaves completely satisfied and delighted with their hair.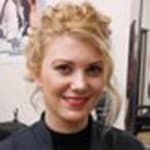 Cristina
Cristina is passionate about her work, she likes making people feel good about themselves and instils confidence in them. Not only can Cristina cut hair perfectly, she then styles it to perfection. If you want your hair styled for that special occasion, perhaps for your wedding day, then Cristina is the stylist to see. She also specialises in highlights, for those who wish to add colour and dimension to their hair. She is one of the best team members at best hair salon in Cholsey Wallingford.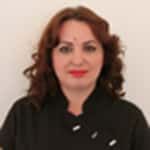 Victoria
Victoria is our youngest hairdresser. She has a natural flair for cutting. She is both inventive and creative, and keeps up to date with all the latest hair trends and fashions. She has an exceptional cutting technique and a warm friendly manner that will immediately put you at ease. She is one of the best team members at our salon in Cholsey Wallingford.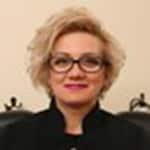 Ioana
Ioana is a superb hairdresser. She is friendly and welcoming, which instantaneously makes clients feel comfortable and relaxed. She is a good listener and adheres to your requests, however if you need advice then she is happy to oblige. She is brilliant at choosing styles that will suit your face shape and that will help enhance your best features.